Pressure Washing Fort Pierce South
Fort Pierce South Pressure Washing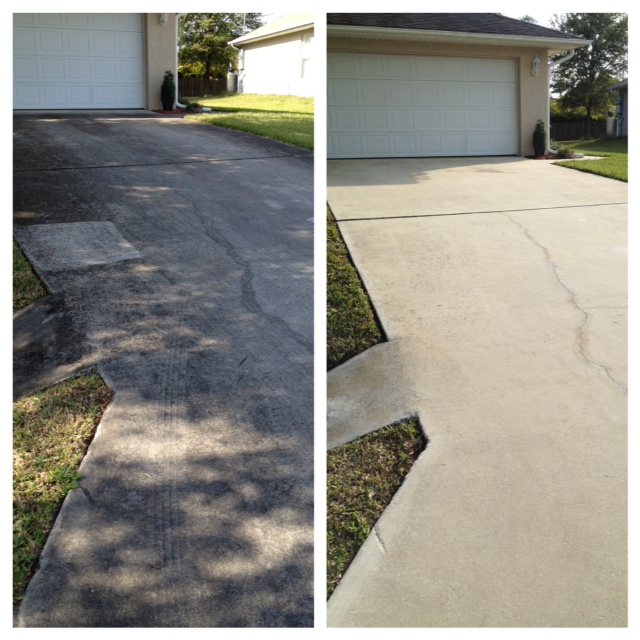 If you're looking to sell your home in the near future, you may want to stage your home for pictures. Power washing is a cost-effective way to increase your home's value in the real estate market by boosting your curb appeal. The exterior areas of your property can discolor or become stained from all sorts of dirt and grime, and pressure washing is a great way to refresh the look!
We can eliminate all the unwanted contaminants that settle on your exterior surfaces by blasting them away with our professional pressure washing service. Ensuring your Fort Pierce South home makes a lasting first impression is Clean That Building's primary focus. We have helped many of our neighbors in Fort Pierce South restore the look of their property.
Effective Power Washing Can Seal the Deal
While it is also important to concentrate on indoor elements to attract potential buyers, avoid neglecting the equally important outdoor sections. After all, interested parties first assess the external structure before stepping indoors. Overall wear and tear, including weathered wood, concrete stains, and discolored siding, all work against you.
Clean That Building uses advanced techniques and tools while performing the power washing of your property. We know that your time is valuable, and with our professional tools and training, we know that what we can do in an hour might take someone else all day. We strive to be the top pressure washing service in Fort Pierce South.
Surfaces to Power Wash
At Clean That Building, we practice responsible power washing in Fort Pierce South by only using high pressure on surfaces that can withstand it. We would never try to pressure wash your siding or roof. The materials used in the construction of these parts of your home are not typically made to withstand the output of a pressure washer. For these surfaces we use a technique called, 'soft washing,' where we lower the pressure and add a gentle detergent. We can remove even the most stubbornly entrenched dirt from hard surfaces like concrete, brick, stucco, decking, fencing, and more.
Surfaces we recommend you have power washed include:
Deck and Patio
If your home has a deck or patio, it can be where a considerable amount of entertaining takes place. Whether it's made of tiles, wood, composite, or concrete, power washing rids it of all accumulated and slippery matter.
Driveway and Garage Floor
The driveway is an integral component that can enhance or ruin your property's curb appeal. Garage floors and driveways sometimes have tough oil stains that can be very difficult to remove without the aid of a pressure washer. Clean That Building technicians have experience tackling these sorts of contaminants. Without damaging these surfaces, we can restore their original appeal.
Walkways
Our skilled team power washes the walkways and stairs leading to your home's entrance with great precision. We often see stains caused by moss and sap on people's sidewalks. Over time, it can make your concrete look black. It can even become slippery when wet, so it's a great idea to have it pressure washed seasonally.
Clean That Building looks forward to hearing from you. We would love to help you restore the look of your property. If you would like to know more about us or our process, or schedule a visit, give us a call today. Estimates are fast and free. We are the best pressure washing company in Fort Pierce South.
See Why Our Customers Love Our Results!