Pressure Washing Vero Beach
Vero Beach Pressure Washing
The forces of nature can be brutal and after heavy rains or a storm you may be faced with dust, dirt, or other contaminants embedded deep in the surfaces around your property. If your home's exterior is in need of some deep cleaning, or if your concrete, sidewalk, steps, or patio are looking dull and dingy, we can take care of that for you.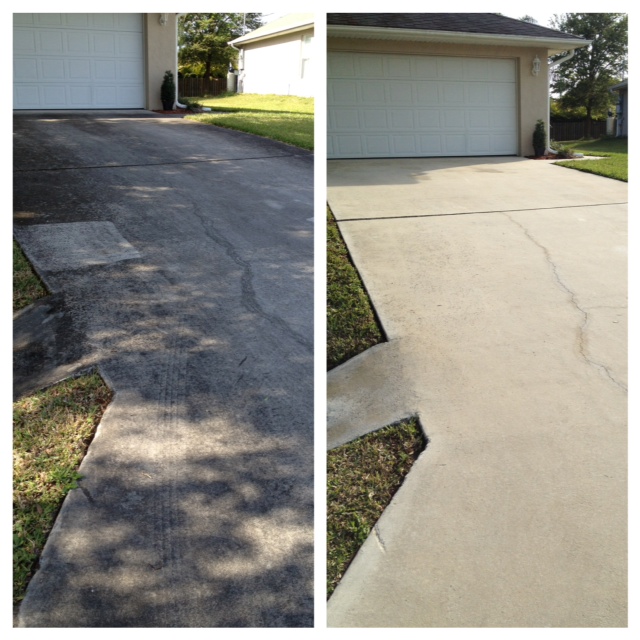 Professional power washing is a quick and affordable way to get rid of the dirt, mud, and sludge that can stick to the various surfaces around your property. Clean That Building offers a variety of pressure washing services in Vero Beach and surrounding areas. We use high-quality professional tools and highly trained technicians to ensure a thorough cleaning and a great experience every time. We have had many satisfied customers leave us many five-star reviews for our professional pressure washing in Vero Beach.
A Safety Hazard
Patios, walkways, sidewalks and driveways can all become slippery if dust, dirt and grime are allowed to accumulate. Besides being ugly, it can be a safety hazard. As dirt starts to build up in the porous structure of things like concrete and brick, these surfaces can begin retaining moisture, which then attracts more dirt. These areas where moisture doesn't dissipate are the perfect areas for microorganisms like moss and algae to thrive. This is why these areas can become slippery when wet.
Cleaning Those Clogged Spaces
Pressure washing involves high-pressure water being sprayed into these areas to remove the dirt, moss and algae if present. It can be difficult to get rid of them by hand as techniques like scrubbing often pushes these contaminants deeper into the crevices. What you end up with is a temporary clean that becomes dirty more quickly. Another issue is that with the dirt and moisture remaining in the crevices, moss and algae can come back even quicker. With professional power washing from Clean That Building in Vero Beach, these surfaces can be cleaned without leaving any dirt, grime, or residue behind. The porous structure of these surfaces makes it very difficult to clean properly without the use of a pressure washer.
Using the Right Team & Tools
Ensuring that our technicians are highly trained is essential to customer satisfaction. Likewise, having the proper tools available to our technicians ensures they can leverage the cleaning power of the machines while using their training to knock out dirt and grime. Our technicians can complete these projects more quickly and efficiently than the average user, and even our competition. This ensures we have the best pressure washing team Vero Beach has to offer.
Different Pressure for Different Surfaces
One great thing about power washing is that you can regulate the water pressure according to the nature of the cleaning required. While cleaning more delicate areas, the water pressure remains low, while full pressure can be exerted while cleaning big open areas of brick or concrete. This allows us to clean a variety of surface types with just minor adjustments to our tools. One other great thing is that this allows us to keep our cleaning eco-friendly.
With power washing from Clean That Building in Vero Beach, you can count on a clean that will impress your visitors and neighbors. Give us a call today for a free estimate!
See Why Our Customers Love Our Results!